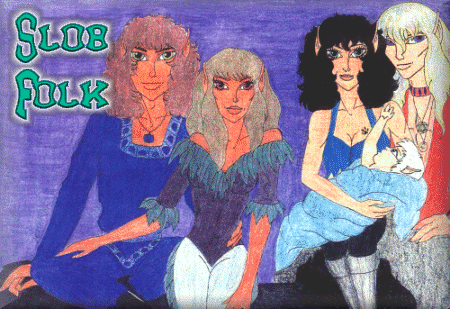 HOLT OF GRAND ILLUSIONS SLOB FOLK
Just hit the links to find out who we are!
If you want to create a character for this holt,
Click here, then send an email to Amberfox.
Your character will be considered for entry into the holt,
but we reserve the right to change or reject any character that
does not fit into the style of the holt or the style and spirit of Elfquest.

A B C D E F G H IJ K L M N O PQ R S T UV W XYZ