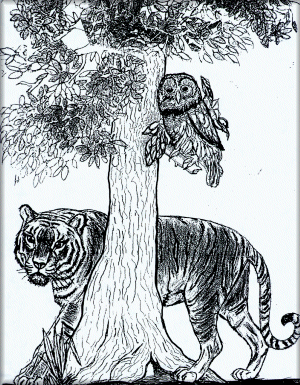 CLIMATE AND ENVIRONMENT:
The climate of Grand Illusions will vary as the Holt wanders. At this point, and for some time to follow, the climate is hot and humid pretty much all turn. So far, natives of the area have not experienced winter; they have only experienced weather of the hot and very wet and rainy, almost tropical variety. This does not mean that no one has experienced cold weather. You may have an elf from the frozen tundra, but the area the Holt is in is hot and humid.
The environment we currently are in is that of a jungle. Think thick vegetation and a wide variety of animals. There are many types of trees and shrubs that can readily be made into temporary, but sturdy shelters or hiding places. There is also an abundance of fruits, berries, vegetables, and wild game to satisfy a dozen holts.